Hannah Miles (1899 - 1986)

Hannah was the eigth of the twelve children of Edmund and Lucy Miles who survived beyond infancy. She was born at 20 mount Pleasant Terrance in Mountain Ash on November 19, 1899 and the birth was registered by her father, Edmund Miles almost two months later on 15 January 1900.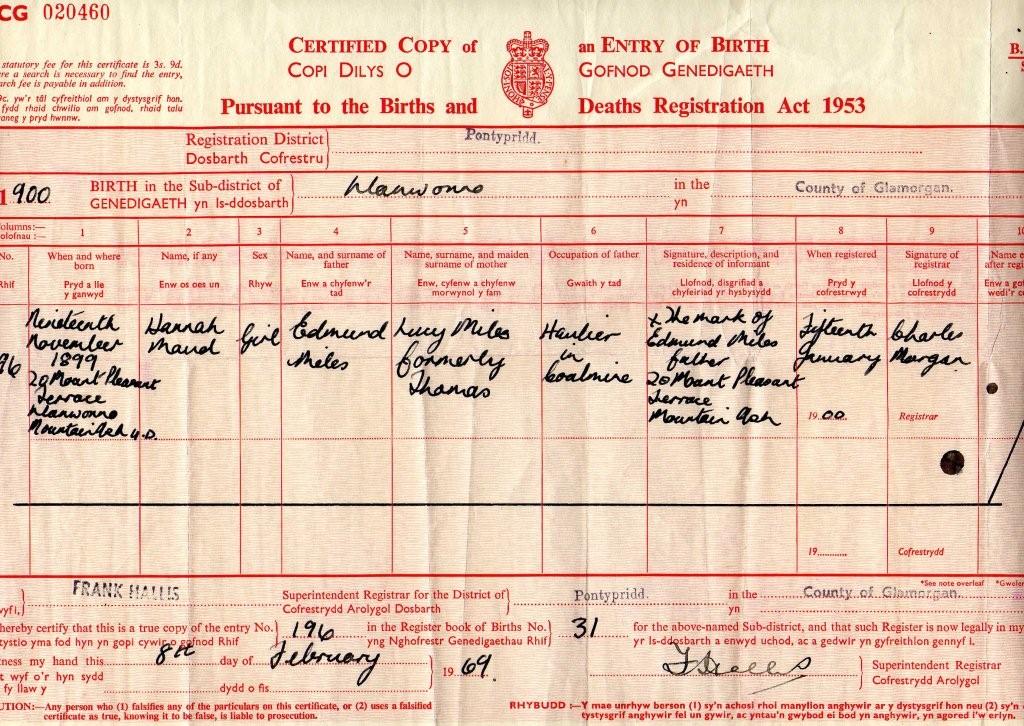 Birth Registration of Hannah Miles





Hannah appears in the 1901 census as one of the children in her parents household.

We have little knowledge of her childhood and education. She did attend school and attained some level of literacy, although, when she married she was not shown as having any employment.

The first photograph we have of her is the photograph taken in 1912 of her mother Lucy with her six youngest children. We then have some photographs of her as a young woman.


Marriage to Joshua Plank
On May 21, 1919 Hannah was married to Joshua Plank at the Nazarene Chapel in Mountain Ash. She signs on her own behalf and her eldest brother Morgan John signs as a witness. Her father is still alive at this time and it is indicated he is a labourer.





Marriage Registration to Joshua Plank





Tragically Joshua was killed in a mine accident six weeks later and Hannah became a young widow at the age of 19.


Marriage to Charles Croucher
Charles Croucher was an Englishman from the Arundel area of Sussex who had served in the Coldstream Guards for about 10 years, including the period of WWI. He took his discharge from the army in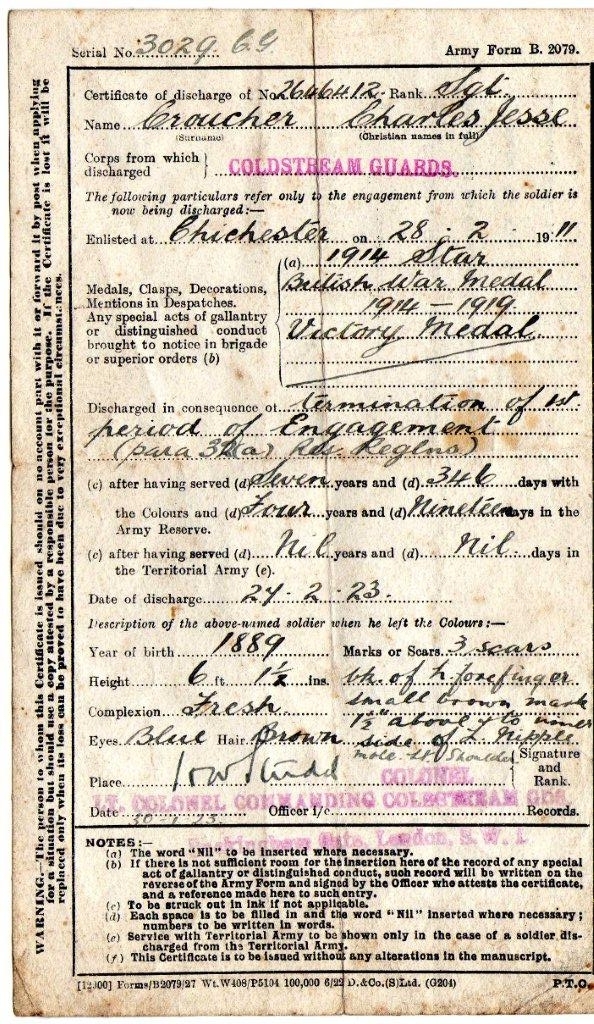 Army Discharge





27 February 1923. This discharge was after exactly 12 years of service which had included just over four years in the army reserve; it is likely that he was put in the reserves at the end of WWI. Some time before his release from the army, he had joined the police force and was assigned to the police station in Miskin, Mountain Ash.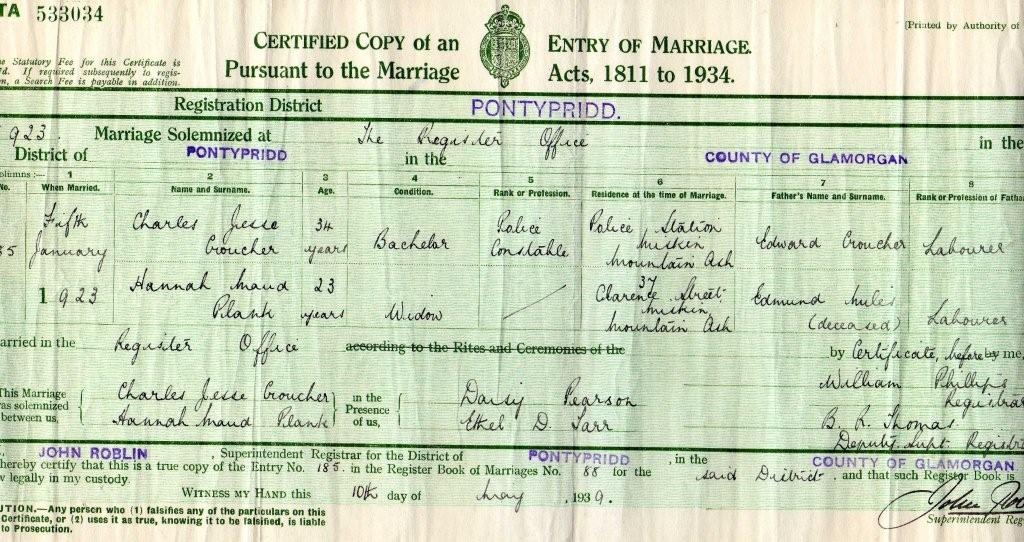 Marriage Registration for Marriage to Charles Croucher





On the 5th of January, 1923, Charles and Hannah were married at the register office in Pontypridd.

The following photographs show Charles and Hannah around the time of their marriage.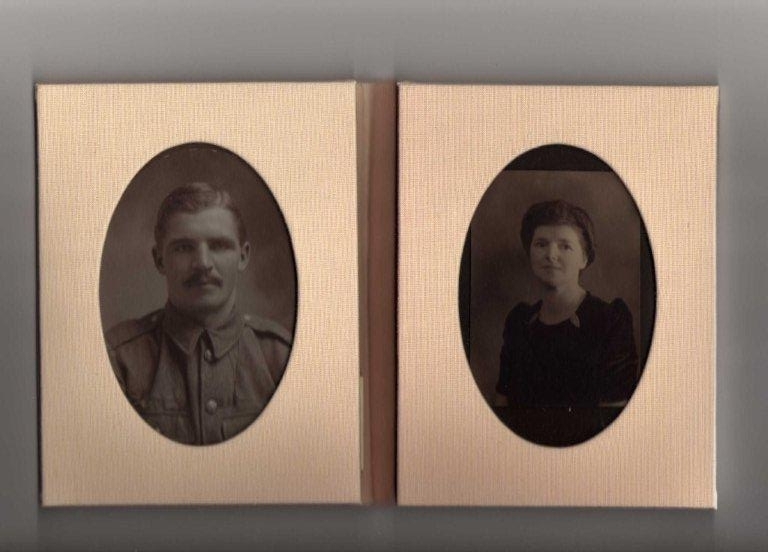 Charles and Hannah taken around the time of their marriagein 1923
The Life of Charles and Hannah
Children of Hanah Miles and her second husband Charles Croucher[1]
| | | | | | |
| --- | --- | --- | --- | --- | --- |
| Name | Date of birth | Date/Place of Birth | Married to | Date of Death | Place of Death |
| Lucy Croucher | May 28, 1923 | Miskin, Mountain Ash | Lionel Black | | |
| John Edward Croucher | November 07, 1924 | Cwmback, Mountain Ash | Phyllis Legg | 1994 | Bournemouth |
| Donald Charles Croucher | November 29, 1928 | | not married, no issue | April 23, 1996 | Bournemouth |
| Mary Croucher | 1934 | | Brian Jackson, Kenneth Northover | | |
| Amy Croucher | May 23, 1937 | 48 Woodland St., Mountain Ash | | June 1942 | Bournemouth |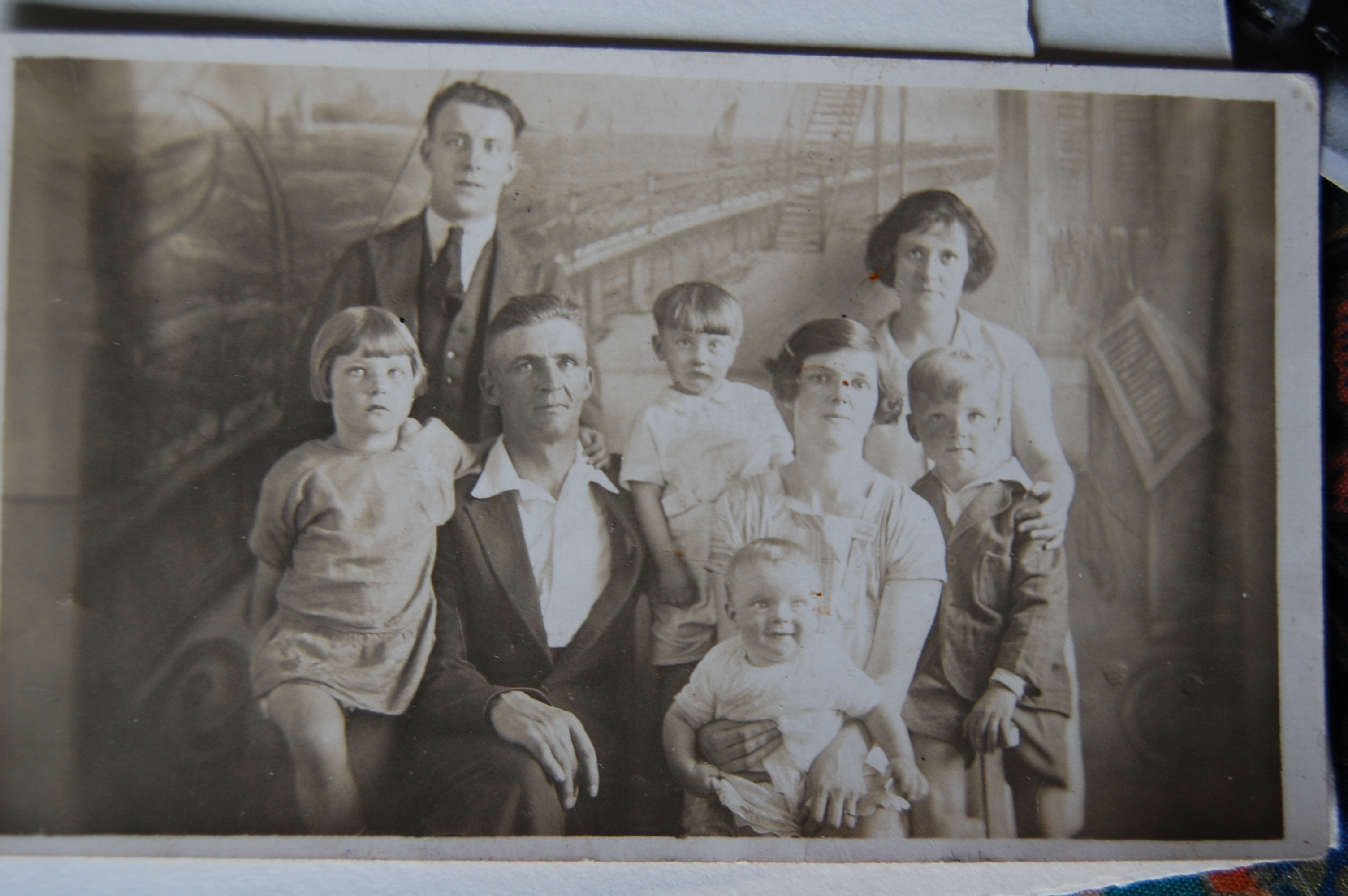 Hannah with Charles and children about 1938 (unknown male standing)





Deaths and Burials

Charles died in 1940


---
Sources: The documents and photographs on this page were supplied by Hannah's daughter, Mary Northover.